As seen in in the National Review
Opinions & Commentary:
February, 2012 - Yep, it's been 10 years since I have done anything with this page. I have started to do some cleanup on the site in general... if I continue to update, I'll post what I have done here. See, I do still actually exist! I probably need to put this message on every page. ~Carolyn

October 30, 2002 - I know it has been ages since I have updated this page! Just so everyone knows, I am still around! Even with my lack of updates, I somehow managed to become the Republican Babe of the Week !!! Cool :-)
2001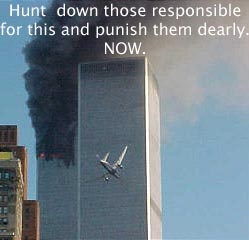 2000
1999
Commentary - Updated Periodically
OLDER COMMENTARY & INFORMATION
(this page was just geting too long!)
---
Disney - and Native Americans: I have had problems with Disney for quite a while because of their exploitation of the Powhatan Renape Nation with their Pocahontas movie. I used to work full time, and now work part-time, for the Powhatans, so I know first hand how shabbily they were treated by Disney, thus, I encourage people to read the Real Pocahontas Story in the words of Chief Crazy Horse.
---
The "Ring of Conservative Sites" -- I manage this ring so join!
FreeConservatives Site Of The Week. Received April 29, 2001
"Your web site 'Carolyn's Conservative Corner' has been selected as a FreeConservatives Site Of The Week for it's promotion of conservative values and the principles of liberty our forefathers set forth. You are now authorized to permanently display our Site of the Week banner and link, should you wish to do so.


This RingSurf Conservatives against Media Bias and Network Propaganda Net Ring



{owned by Carolyn's Conservative Corner} [ Next | Skip Next | List Sites ]