Home Page

Guestbook

Marvin Sound Files!

Marvin Pictures

Marvin Store

Marvin Videos

Marvin Links



Site Created by
Carolyn C. Gargaro

Chuck Jones, who created Marvin the Martian in 1948, appeared at an art store in New Jersey during the fall of 1999. Mr. Jones signed any artwork piece purchased that evening. Below are two pictures I took at the event. Sadly, I arrived rather late and most of the artwork was picked over, so I did not buy anything for him to sign.

Chuck Jones, died of congestive heart failure on February 22, 2002. :-( He was 89.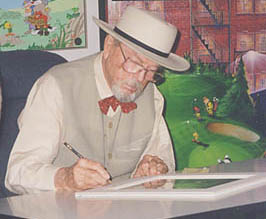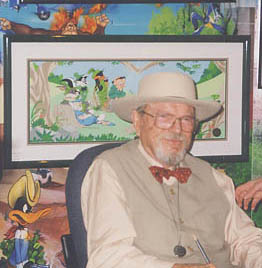 Marvin the Martian is Copyrighted by Warner Bros. Inc.
Looney Tunes, Marvin the Martian, and all other characters appearing on this page are Trademarks of Warner Bros. Inc.